THE VHS EFFECTS COLLECTION
VHS Tape Looks for Video Editors
Authentic VHS Looks
This collection of real VHS effects is a great way to give that old 80's tape look to your footage. This bundle contains a large assortment of analog textures, glitches and tracking problems. All of this is offered in very bad HD resolution. You will have fun stylizing your videos with these great VHS effects.
Specifications
• 94 HD files of authentic VHS Retro Effects
• Length of total footage is a bit more than 10 minutes
• The files are Quicktime Pro Res 1080P
• You will need 11GB of space on your hard drive
VHS Effects are good for helping you…
• Simulate the bad 80's look
• Trash up your music video
• Give an edge to a sport video
• Create a nice aesthetic to a motion graphic work
• Make some cool transitions between frames on any project
• Use the bad effects as graphic tools for experimental art videos
How were made the VHS Effects?
We got ourselves an old VCR in a pawn shop and we experimented with used vintage VHS tapes to create as many effects as possible. We also played around with noise from old analog televisions to get some more interesting material. The original VHS format is square, so we tweaked the effects just enough so they fit in a HD rectangle format.
How to use the VHS Effects as Overlays
Some glitches or other effects may be better to use as overlays. Especially the ones with light glitches on black background and the ones with dark glitches on white background. For the black background files, apply the "lighten" or the "screen" blending mode. For the white background files, apply the "darken" or the "multiply" blending mode.
How to download them?
Our products are all available for instant download. Your download link will be sent directly to your email immediately upon purchase. If you still do not see it, please check your spam or junk mail folder. If you are having trouble downloading a file, we recommend you try with a different browser and if you are experiencing troubles unzipping with winrar, try 7zip software instead. Sorry for the very large files, but high quality video files are a heavy thing.
The Legal Stuff
These VHS Effects are free to use in any personal or commercial projects. By downloading, you agree not to sell or redistribute these video files. For more details visit the terms and conditions page.
All the footage from the gory demo is from underground artist Patrick Fortin in Québec city, Canada. You can visit his website or reach to him on Facebook.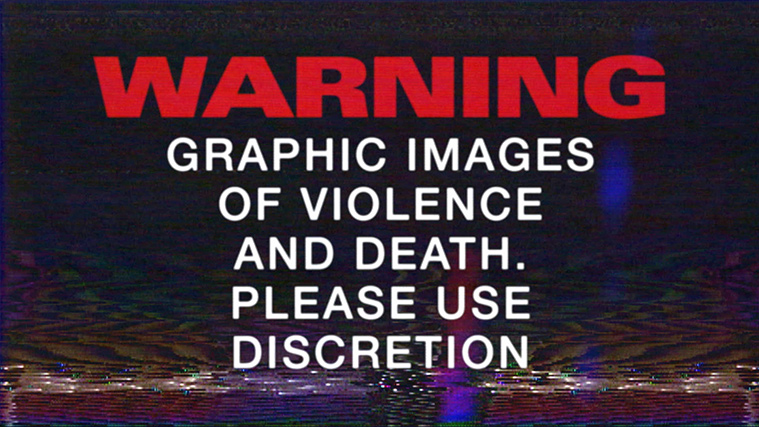 With Filmlooks.com, Things don't have to look so clean.